Don't just dream, make it happen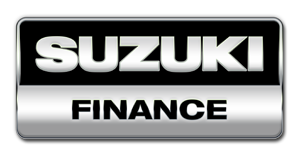 Getting out on the water couldn't be simpler than with Suzuki Finance. Available exclusively through the accredited Suzuki marine dealership network, Suzuki Finance specialises in Marine finance products, offering a full suite of funding options available to suit your specific needs.
What are the benefits?
Suzuki Finance offers a competitive range of finance products that provide you with the flexibility of tailored financial solutions suited to your individual circumstances.
Suzuki Finance specialises in the business of boating finance, we understand the marine industry and your needs and requirements.
Save time and effort by financing your total Boat-Motor-Trailer purchase including electronics and accessories in the one finance contract.
When you apply for a Suzuki Finance product, a decision can usually be provided within four–business hours. Our operating hours are 8:30 am to 6:00 pm Monday - Friday, and Saturday 8.30am – 4pm AEST.
Once your application is approved your accredited dealer could finalise the sale the same day, so you can enjoy your purchase sooner.
New or used boats can be financed to approved purchasers when purchased through our accredited Suzuki dealerships.
What type of products are available?
Consumer loans - Personal use boat, motor trailer packages or motor only.
Commercial loans - For registered businesses purchasing assets, for business use only.
How do I apply?
You can apply for Suzuki Finance through any participating accredited Suzuki dealership. To get your application underway you will need:
Proof of Identity
Proof of Income
Confirmation of Residency
Your bank account details
Depending on your circumstances we may require additional information from you.
Disclaimer
*Full terms and conditions available at authorised, participating Suzuki Marine Dealerships. The Target Market Determination for this product is available at boqfinance.com.au. The information is provided as a general indicator only. It does not constitute a (or any part ofa) quote, credit guide, pre-contractual statement or an offer of credit. Any offer of credit which may be made to you by BOQ Credit Pty Ltd ABN 92 080 151 266 (Australian Credit Licence number 393331) (BOQC) trading as Suzuki Marine Finance will only be made following provision to you of the required disclosure documents (as required by law) and our assessment of your application. BOQC is a wholly owned subsidiary of Bank of Queensland Limited ABN 32 009 656 740 (BOQ). BOQ does not guarantee or otherwise support the obligations or performance of BOQC and Suzuki or the products it offers. Fees and charges are payable.